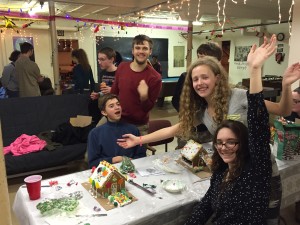 Glen Arbor places a strong emphasis on reaching the next generation for Christ and encouraging them to own their faith.
Our high school ministry typically meets at 7 p.m. on Saturday nights at the church building or in homes (check with church office). The night involves games and discussion, along with special events and activities.
Teens also are involved in retreats, conferences, service projects, and in various other ministries within the church. At Glen Arbor, you will see teens up front in our worship bands, leading Awana groups, running the sound board during Sunday services, and in all aspects of our church life!